BODO Brand Made the City of Borovichi Famous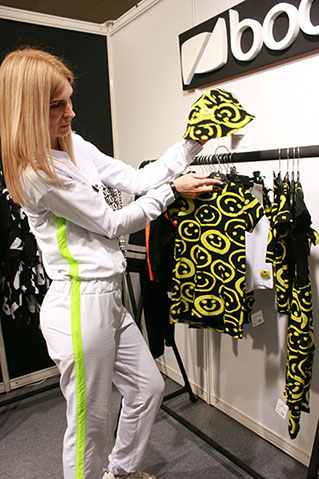 A real sensation at the Exhibition was made by a Russian manufacturer from Borovichi, Novgorod Region. BODO – a Russian brand of children's clothing, established in 2009 by ordinary parents for their children – surprised visitors and fashion experts with the originality of style and quality of manufacturing.
Over 10 years, BODO™ has grown from a small workshop to a powerful team of like-minded professionals who are fanatical and love their work, releasing new collections almost every month. The fans of the brand write in social media: "Slow down! We can't catch up with you and manage to buy your new products!" Isn't this a confession?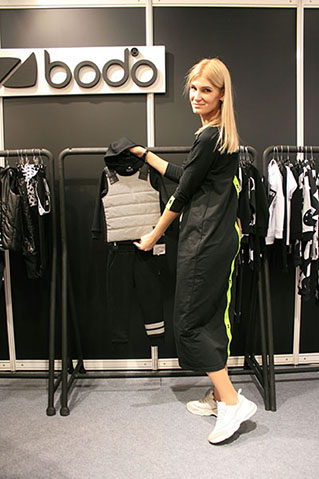 – We update our collections quite often – our capsule collections are released about twice a month, – says Victoria Grishukhina, Head of Production, – and each of them includes about 20 articles that perfectly complement each other. Models from different capsules are also easy to match each other. We specialize in knitwear and partly, outerwear production. We use only our own designs and prints developed by our artists. All products are made of high quality fabrics with maximum cotton content.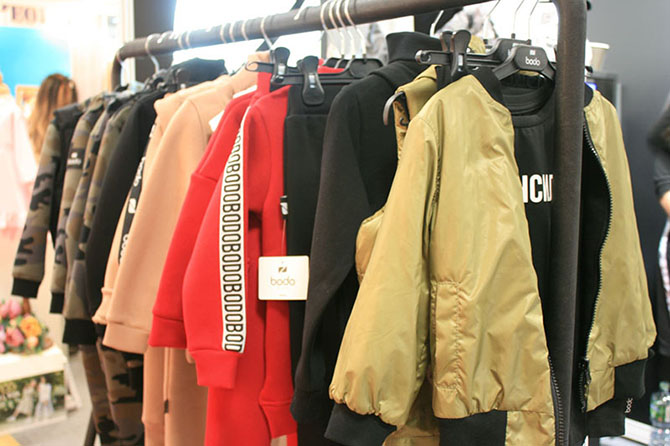 We try to take a very responsible approach to production: we pre-test, sew samples from the fabrics sent to us, we try them on, wash them, and then wear these clothes again. This makes a fairly long cycle, until we put the items into production.
This is the second time we are at the CJF Exhibition; we brought several new collections that had been highly appreciated by our partners. It's nice that strangers come to our stand and say they know us, and some of them become our partners. Our customers are owners of retail stores and the largest online shopping sites in Russia. We also work in Kazakhstan and Belarus.
Almost all of our employees have children. I am also a mother of two children. Our business is a very family one. We love children and love to dress them fashionably. And this is all our secret!