Dear friends!
The isolation is still in place but we believe that all difficulties will be a thing of the past very soon. The industry will get a new impetus for development. We realize that the coming autumn season will be extremely important for all manufacturers and suppliers. That is why we do not stop and keep making all necessary preparations for the exhibition.
We are waiting for your news. Write us about your victories, your small and great joys.
In this digest, you will find out what preparations are taken before the exhibition, what new products will be showcased this autumn, and other relevant news.
Directors Club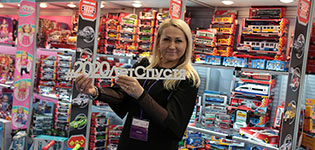 Simbat, a Russian manufacturer of smart toys since 1995, is preparing to present a new line-up of educational books at the autumn exhibition. Umka® is a brand of children's educational toys, including unique and most popular ones. It is among more than 20 of the company's own brands. Olga Bako, Commercial Director of Simbat Toys, spoke about the advantages and innovations of the brand.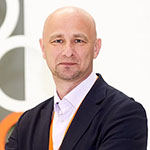 The next school season is just around the corner. It will come, as always, with new textbooks, manuals, notebooks, and no virus can prevent this! There is no doubt about it when you see a new product line-up of notebooks made by one of the oldest paper enterprises in Russia – Polotnyano-Zavodskaya Paper Manufacture Ltd.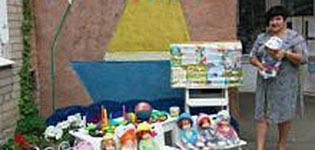 The Ivanovo Toy Factory is a Russian manufacturer of dolls and toys, founded back in 1942. Most of Ivanovo toys are dolls beloved by several generations of Russians with familiar images and names. At the autumn exhibition, the factory plans to show a line-up of new dolls, described below by Dmitry Kotov, the company's CEO.
Industry News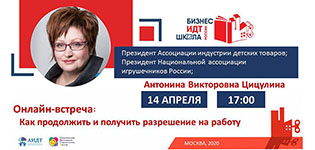 The Association of Children's Goods Industry Enterprises (ACGI) holds a series of webinars dedicated to the work in a restrictive environment.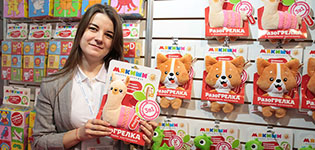 Myakishi® is a well-known and beloved brand of educational toys. Year after year it has been gaining popularity among parents. This year, the company has prepared a number of new products: a warming-up toy (RazoGrelka) with cherry pits, as well as Malyshariki pillows, which is a product of collaboration with Malyshariki® brand.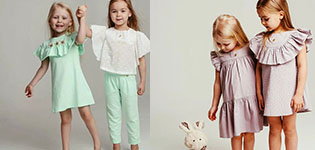 Stephele Bearte® premium children's clothing is developed by Stephele Bearte, a French designer. The main focus of this young and ambitious brand is "the European quality from a Russian manufacturer". The original style of the brand – a sports luxury – distinguishes it from other Russian collections. Today, Stephele Beart® is more than ever focused on growth and development.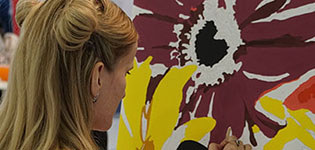 Pictures by numbers for small children are not the only novelty from LORI, an experienced Russian manufacturer of materials and sets for creativity. The company's specialists have prepared updated line-ups of stationery products: watercolors, gouache, acrylic paints. They have also updated the packaging design and made it more recognizable and readable.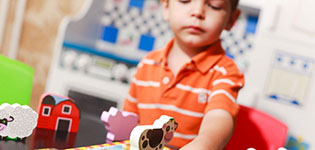 The American Academy of Pediatrics (AAP) has chosen the brand Melissa & Doug, represented in our country by Best Toys OOO, for the joint project "The Power of the Game". The project helps parents teach children the important skills of a healthy lifestyle through games, as well as manage the time spent in front of the gadget screens.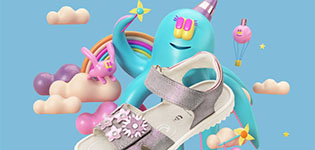 Superfit, a children's footwear brand, has announced a global restyling: the changes have affected the logo, slogan, and visual communication, according to KidsOboz. The decision to update the corporate identity was made due to an active development of the brand in new geographical markets and to the desire to take top positions in other countries of the world.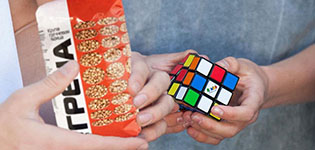 Spending time thinking over a smart and beautiful game is especially important during the period of isolation. The main thing is not to lose your mind because of the abundance of offers. Moscow Play Lab, a distributor of the world's leading toy brands, has been operating in the market since 2006. There are a lot of puzzles, springs, anti-stress products for teens and adults in its ever-expanding product assortment. Viktor Zaritsky, Play Lab Commercial Director, spoke about the company's news.
EXHIBITION LIFE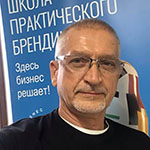 Our branding expert, Sergey Lelikov, is an international brand consultant, founder of BrandEffect School of Practical Branding, co-founder of High School of Branding. During these crisis days, he holds a series of free webinars for all participants and visitors of our exhibitions.
CHILDREN'S CATWALK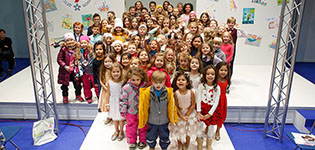 CJF – Child and Junior Fashhion and PROfashion present a new collaboration – a virtual fashion show of CJF. Children's Catwalk ONLINE.