Smena Strives for Inclusiveness and Access to Foreign Markets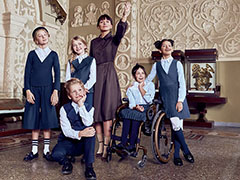 Smena – a Russian brand of children's clothing, have changed over to the Latin spelling of the brand – SMENA – starting with the 2020 collections. The company will also label its products in 13 languages.
Such action is connected with the brand development strategy for the next three years, based on increasing the share of sales in the foreign markets – in the EU, CIS, Turkey, and China.
In 2019, the assortment of SMENA was replenished with a product line of adaptive clothing for winter 2019/20 season, which had been developed for over four years in cooperation with the specialists of the Central Research and Development Institute of the Clothing Industry (TSNIISHP), with the support of the Ministry of Industry and Trade. It presents special models of clothing with additional functionality for the convenience of children with disabilities: those with cerebral palsy, those using orthoses, or having to use a wheelchair or other devices that restrict freedom of movement. In the future, the brand plans to develop the adaptive clothing, offering both casual models and outerwear and options for school dress code.
– Developing ideas of equal opportunities, we set ourselves the goal to provide every child and teenager with comfortable, affordable, and fashionable clothes, – Dmitry Butin, First Deputy General Director of the Company, says. In regular collections, the Company will also return to a wide size chart, which includes at least two options of standard width for each height. In addition, individual models in plus-size chart with a complementary design for overweight children will be offered.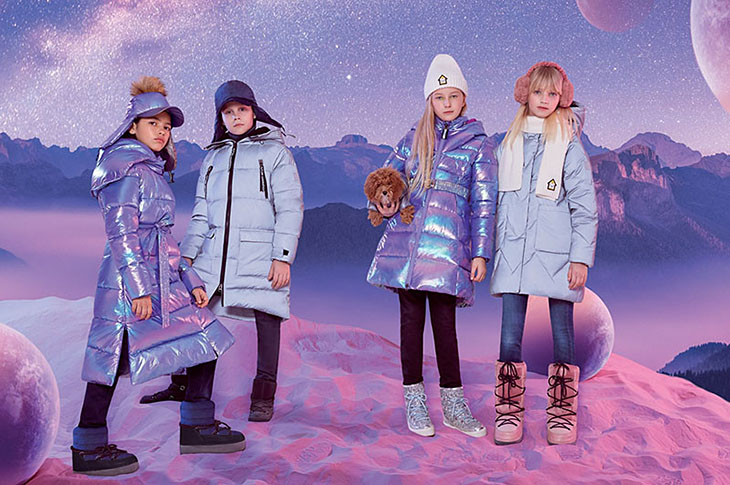 At CJF – Child and Junior Fashion Exhibition SMENA will present not only their adaptive clothes collection, but also more than 300 models of school uniforms designed specifically for wholesale buyers in the mid-price segment, a collection of jackets and coats, a series of trendy moon rovers and textile helmets, a collection of knitted accessories, and a limited casual wear collection RE: Vintage (Fall 2020). In addition, the company will present the School 2020 advertising campaign, in which it outlines the topic of the inclusiveness of school environment and cultural spaces. The photos were shot at the State Historical Museum, where they are also quite sensitive to the of equal opportunities issue.