Artem Dulkin: the virus will be gone and the factory will live!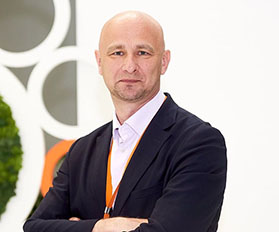 The next school season is just around the corner. It will come, as always, with new textbooks, manuals, notebooks, and no virus can prevent this! There is no doubt about it when you see a new product line-up of notebooks made by one of the oldest paper enterprises in Russia – Polotnyano-Zavodskaya Paper Manufacture Ltd.
The products of this factory, which surprise and delight customers, can hardly be associated with the boring word "stationery". The creativity of the Linen Factory (as in olden days, this is like many people call this paper company, the oldest in Russia) is fueled by the feedback of the visitors to the new museum of paper Buzeon and the own experience of the company. Summer is coming. It is a period of a particularly enthusiastic creative search for this company.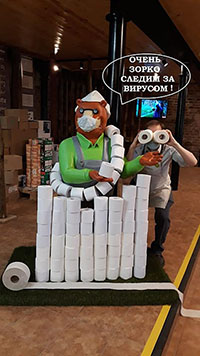 "The summer period for us is an opportunity to focus not on commerce but on creativity, and to think about what will be in demand after one year," says Artem Dulkin, the company's commercial director. "This fall at Mir Detstva, we plan to demonstrate a part of our 2021 collection: new goods, general and school notebooks, sketchbooks, drawing albums, and writing-pads. We will discuss the terms of cooperation with our partners at the exhibition, as always.
On the occasion of the 300th anniversary of the Linen Factory, in 2018, we launched the Buzeon Museum of Paper. As of today, more than 21 thousand people have visited it. What is important is that there is a souvenir shop at the museum where we sell our new products. These sales are a kind of product testing. Our notebooks with relief (hot) stamping (a type of embossing considered fashionable in printing business) are becoming more and more popular. They are called 3D notebooks. Many school tours come to our museum in the Kaluga region all year round (not now, of course), and everyone who purchased our notebooks was completely delighted.
Therefore, this season we decided to concentrate specifically on the production of 3D notebooks with multi-level hot stamping, which are so popular. These notebooks are bestsellers, causing a "wow" effect. We are counting on three thematic novelties this year: 3D-metallic, 3D-eco, and 3D-the secret life of hedgehogs. All the products of these series are already on sale with an eye to the upcoming academic year 2020-2021. We are convinced that the demand for these products will remain high in the future. After all, we, as a rule, manufacture products with a long-term design working for more than one year.