Myakishi® Toys: always positive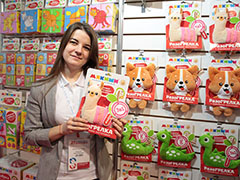 Myakishi® is a well-known and beloved brand of educational toys. Year after year it has been gaining popularity among parents. This year, the company has prepared a number of new products: a warming-up toy (RazoGrelka) with cherry pits, as well as Malyshariki pillows, which is a product of collaboration with Malyshariki® brand.
Warming-up toys (RazoGrelki) are of valuable help for every mother. These are 3-in-1 toys: they can warm up, cool down, and develop fine motor skills. Inside each toy there is a bag with cherry stones. It is a natural filler that does not cause allergies. In a situation when a baby is tormented by colic, a warmed-up bag with the cherry stones that retain heat for a long time will eliminate the discomfort. The toys are made of high-quality plush and made in today's popular images – avocados, penguins and llamas.
These toys have been on sale since the New Year, and this spring the designers added them on with augmented reality software. Buying a toy, moms and dads will be able to download the QR-code application, point at the marker and see a dancing lama, and dance with it to fun music. Myakishi® are also great anti-stress toys!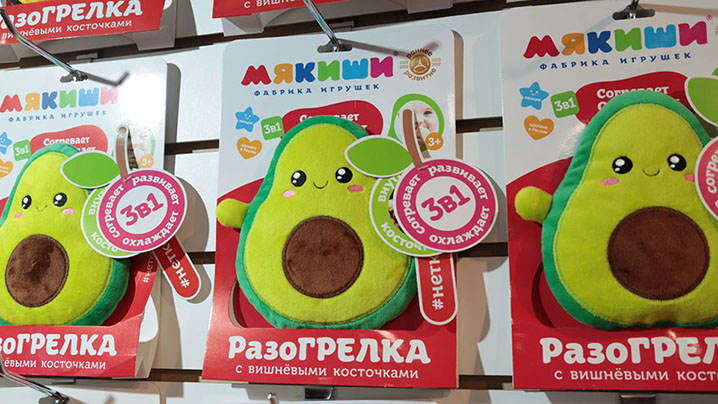 Evgeny Antonov, the Founder and Head of Myakishi® soft educational toy factory:
"We are trying to maximize our web presence: you can purchase our toys at Wildberries, Ozon and Beru, as well as in online stores of large retailers, such as Mother Care, Dochkii Synochki, etc. So far, our company has been selling online a very small share of products, just about ten percent. But we plan a further expansion online, since no retail chain would allow us to exhibit our entire product range in any case."