At Bell Bimbo everything is going according to plan!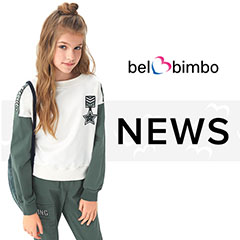 Bell Bimbo, a company from Belarus, shows by its example that the beloved business and the support of the team, which is ready to look for new solutions and quickly rebuild business processes, help moving forward, despite external factors.
– Would you tell us how you are preparing for the new season?
– In Bell Bimbo, the Autumn / Winter 20-21 collection continues to be sewn, shipment stages for corporate partners are formed, everything is going according to plan!
We have changed the work and rest schedule; we are carefully monitoring our employees' health. Almost all employees in the office have been switched to remote mode and work from home. Production workers and some office workers have remained at the enterprise.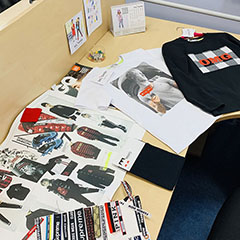 They work in compliance with all safety measures – they keep distance, wear protective masks, and undergo sanitary treatment.
We are now at an important stage: we are preparing for the new Spring/Summer 2021 season. Our designers continue their work on this season's collections. One of the main tasks is to integrate some models of the current collection into the new seasons AW20/21 and SS21.
— What problems are you solving now?
– With the outbreak of the crisis caused by the coronavirus, we faced some challenges and we have developed an anti-crisis strategy:
Since the borders were closed, we had to change some suppliers of fabrics, fittings, and other elements for sewing collections. The most important thing is that the quality remains at the same high level, and we strictly monitor this.
We have involved retail store sales staff into processing requests and orders on social media and our website.
To support online store customers, we have reduced the minimum order amount for free delivery. We launch promotions, and we offer promotional codes, thus we contribute to the formation of a pent-up demand market basket. The crisis is bound to end.
– How do you take part in the project #ÌûBìåñòå (We are together)?
– In April, we designed protective masks for shoppers to reduce the stress and anxiety caused by the pandemic. Now the protective masks are also available to order for our wholesale customers.
For our corporate partners, we have launched a support programme: we share our experience, marketing tools, information about current trends and consumer preferences, support ideas for sales development in the current environment.
We have chosen the right tactics for ourselves – we will overcome any challenges by supporting our clients!
Bell Bimbo Team