Olga Muravyova: We manufacture new products, develop exports and support Russian families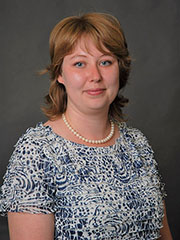 The margin of safety. A lot depends on what the underlying strength of the company is today. And this is confirmed by success stories of industry leaders who managed to avoid significant losses. Olga Muravyeva, Development Director of "BYTPLAST" Company, told how the company managed to adapt to the situation and build a stable rhythm of work:
– Olga, how does the company and, in particular, the Plastishka® brand feel today?
– In April-May, due to the introduction of the self-isolation regime, there was a significant reduction in traffic at retail outlets, some stores were closed, so we noted a decrease in sales. Even though Russian regions are gradually opening up, the level of consumption of the children's goods offline has not yet reached the pre-crisis level. The online channel sales have been growing rapidly in recent months, but they still cannot compensate for the drop in demand that we feel in the offline channels.
At the moment the "BYTPLAST" Company products under Plastishka® and Kidfinity® brands can be purchased in Detsky Mir, Korablik, Auchan, etc. retail chains, and in Ozon, «Áåðó!» online marketplaces, and many others, as well as in our online store shop.bytplast.ru.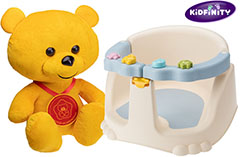 In April-May, the educational process was switched to the online format, the children spent more time at home, and we noticed the demand for individual workplaces for children: the demand for tables and chairs, as well as desk organizers, drawers, and boxes for toys increased.
Export sales are actively developing: "BYTPLAST" Company has been successfully exporting its products to Belarus, Kazakhstan, Armenia, Kyrgyzstan, Moldova, Czech Republic, and France for many years. We started shipments to Poland In 2020. In April, children's lunch-boxes went to Romania.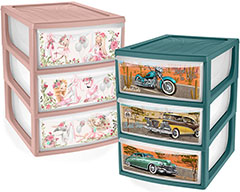 In Estonia, you can buy our drawers for storing children's things and table organizers. The organizers are a novelty of Plastishka®, which are already very popular because they teach kids regular habits as part of a fun game. Children like themed decors, and parents in their feedback praise the safety and reliability of the design.
– What steps have you taken to stabilize the situation?
– Despite the crisis, BYTPLAST continues to release new products. Now the company's products are presented in several price segments. Plastishka® presents the basic, most necessary goods for baby care. These are 100% Russian-made products available to every family.
At the end of 2019, we started sales of the Kidfinity® product line-up. Kidfinity® products are the medium-plus price segment in which only foreign players were previously represented. So far, there are two products in the line-up: a cover for the toilet and a child's seat for bathing, but soon the line-up will be replenished with new products.

The new toilet cover from Kidfinity® with an ergonomic back, and smoothed shapes, and a front stopper was designed taking into account the physiological characteristics of the little children.
Kidfinity® bathing seat with non-slip padded seat and the maximum watermark meets all the strict European standards. The seat has already got a lot of positive feedback from moms.
We consider it important that all our products are made of 100% recyclable plastics. We advocate an ecological lifestyle and responsible consumption, we optimize packaging and promote respect for nature. For example, if you use durable titanium containers to store products, they will stay fresh longer, reducing waste.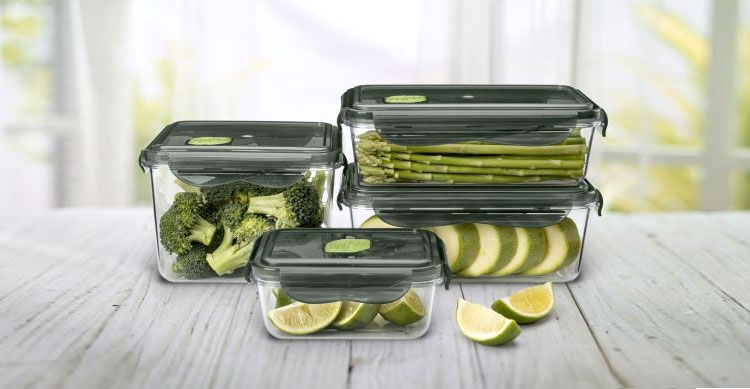 – What marketing tools are you using now?
– We are strengthening our digital direction, in addition to groups on VKontakte and Odnoklassniki social networks, we are now also on Instagram – @bytplast. In our communications we strive to follow a positive and constructive tone, providing useful advice on child care, cooking, organising the storage of things in the house. Together with our trading partners, we strive to support Russian families and provide discounts and special offers. Our online store always offers the full range of Plastishka® and Kidfinity products at attractive prices.