Banda Umnikov (Smart Gang) Publishing House: our advantages are transparency, responsibility, and flexibility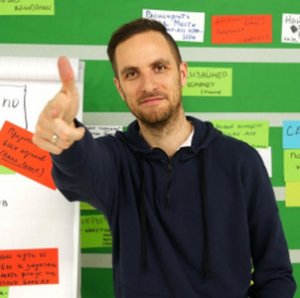 What has changed in the cooperation of suppliers and retail chains during the crisis time? How to negotiate with customers and suppliers when no one has money? Anton Semenov, Commercial Director of Banda Umnikov Publishing House, told about this in detail during an online trading forum.
– Everyone knows the phrase that "crisis means also a time for opportunities". But at most, only 1% of companies can use the time of crisis as a time of opportunity. For all other companies, a crisis means a big problem. For 85% of them, it is a disaster, especially if they were mostly engaged in offline.
In the case of our company, sales have certainly increased. And first of all, for the reason that due to self-isolation, the percentage of the customers interested in our product has grown up significantly. But we are cautiously optimistic about the future. And for certain reasons, we will be evaluating the results of this year's business on December 31.
We are part of a long chain, starting from the factory that produces wood, raw materials for our products, and ending with retail. This chain consists of 6 blocks. When one of the blocks – the store – closes and stops paying the distributor, the distributor, in turn, does not pay the manufacturer. We, as the manufacturer, delay payment to the printing-office, the printing office reduces the salary of the employees, many of whom are buyers of our products, and consequently can not buy anything. At this point, the chain closes, and all the participants start experiencing serious problems.
We see the value of this whole chain: when all the elements of this chain feel calm and confident, it gives great advantages and ensures stability and confidence in crisis times.
The first principle: we must understand that things are bad for everyone, so we shouldn't turn on a hard collector mode, we are all in the same boat.
The second principle: do not hide your head in the sand, you need to communicate openly and honestly share your difficulties. Transparency gives your partners confidence that you control the situation.
Third principle: report bad news by voice over the phone, not by a formal letter. Intonation is important, live communication works wonders.
The fourth principle: offer new opportunities in exchange for concessions. Pursuing terms and conditions interesting only to one of the partners can't be your guideline.
It is these principles that have enabled us to cope with the crisis.