Roskachestvo checked baby prams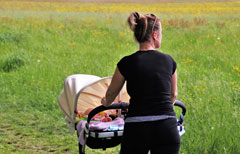 The Russian quality system (Roskachestvo) published the results of a new study on prams, which has examined 54 models from 42 brands. The first place is now occupied by Nuna Triv, replacing Cybex Eezy S. There are six new models in the top ten.
Roskachestvo checked baby prams
Among the newly tested strollers (both transformers and models for newborns and universal "2-in-1" took part in the research) there is a very large price range: from 3 900 to 114 500 rubles.
All prams were tested on 175 indicators in three main categories: daily use (which includes maneuverability, ease of management, settings, cleaning, and transportation), ergonomics, and storage system. Roskachestvo conducted a survey on social media and their internet portal to find out what parameters parents give priority to.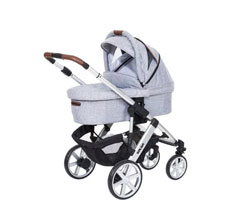 Among the new models, ABC Design Salsa 4, Baby Design Husky 202, and Kinderkraft Prime "2 in 1" are the top 3 best maneuverable prams.
The basic test for walking along the sidewalk, despite the apparent simplicity of the task, was successfully passed only by five excellent models: ABC Design Salsa 4, Baby Design Husky 202, Kinderkraft Prime "2 in 1", Easywalker Harvey 2, and Bugaboo Fox.
17 strollers perfectly coped with the curb entry test. Only the ABC Design Salsa 4 model could handle the walk on the grass without any problems. Experts also advise Thule Urban Glide 2 and Britax Römer B-Motion 4 Plus prams for driving on rough terrain - grass, gravel, and sand.