Roman Khramov: Novye Gorizonty (New Horizons) Company promptly responds to the requests of children and teenagers of today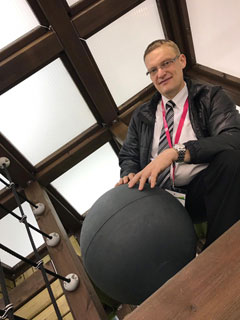 For more than 20 years, Novye Gorizonty (New Horizons) Company has been designing and creating outdoor play spaces using classic, urban, interactive, and sports grounds. During this time, more than four thousand projects of playground spaces, both outdoors and indoors, have been implemented, in Russia and CIS. Roman Khramov, Executive Director, told us how the company lives today and resists the crisis.
Roman Khramov: Novye Gorizonty (New Horizons) Company promptly responds to the requests of children and teenagers of today
– Roman, how are your projects born? How do you start projects? What is your main advantage?
– For 21 years we have been building playgrounds, game labyrinths, and activity parks, being the official distributor of the Finnish company Lappset, which has been building playgrounds around the world for more than 50 years. On the Russian market we also present Dutch trampolines and BERG cyclecars, Yalp interactive platforms, and also children's furniture, slides, and workshops made by STEP2, an American company. We also present Stroyka and Lazalia, playgrounds of our production.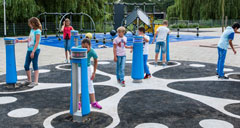 Our main direction is the construction of playgrounds for streets and premises.
We join the project at the idea stage when the client feels a need for children's play space. Our designers, together with the client's architect, as well as our development and innovation Department, offer a visualized idea. Own production of indoor labyrinths allows us to fully implement the project on a turn-key basis.
– One of the fields of your activities is the construction of interactive playgrounds. What would it take to set up a playground of this type? Can it be mounted in a children's store?
– We are actively working with retail, including the installation of children's interactive playgrounds. The virtual world of emotions and passions can compete with the real one. Given this fact, the Dutch company Yalp, specializing in children's play equipment, has introduced elements of Internet games into children's outdoor playgrounds. As a result, Sona, Memo, Sutu, and Fono appeared. Their goal is to open new horizons for children and make them play in the fresh air. We have installed Sona in MEGA hypermarkets in Moscow and other cities, and we made sure that children liked to play on such a playground.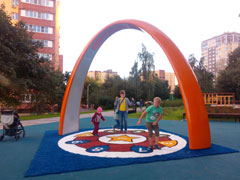 For example, we installed playgrounds in the MEGA and IKEA retail chains, in Joki Joya family leisure parks chain in St. Petersburg, in Zamania, in the Hermitage Garden, in Krasnaya Presnya Park, in Gorky Park and many other landmarks places of Moscow.
Labyrinths, STEP2 children's furniture, can create a play area in children's retail chains and stand-alone stores. After all, children like to play, and the equipment of play zones or corners increases the time spent in the store, which indirectly affects purchases.
– How did the period of isolation affect the company? How have you survived it - have the orders and sales fallen significantly, have you managed to save the team?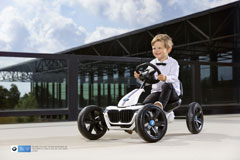 – Taking into account the peculiarities of this summer, and the fact that most of our fellow citizens spend it in the country, at their country houses, Novye Gorizonty (New Horizons) Company has expanded the range of seasonal products, offering wholesale and retail customers products from BERG, a Dutch company, and STEP2, an American company.
BERG manufactures high-quality cyclecars for all age categories: from 10 months to park two-seater or four-seater cycle-cars for adults.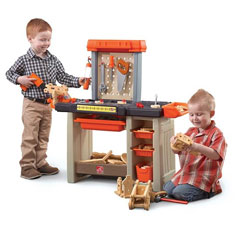 STEP2 presents playground houses, sandboxes, and tables for playing with water, game complexes, desks, easels, children's kitchens, and lots of other high-quality products made in the United States.
During self-isolation, our company switched to a remote mode of operation. At this time, we discovered a more active demand for products for the countryside: trampolines, cycle-cars, and Lappset children's playgrounds for private use. We put together our product range for an audience that spends time in the country and country houses, and it helped us to go through the period of self-isolation optimally.