Gamma Trading House has updated its product range for the new season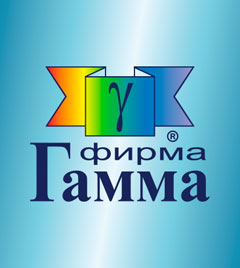 The national leader in the manufacturing of creativity products has pleased the customers in the post-quarantine period with innovative developments designed to engage children in useful activities, give more free time for parents, and help children of different ages to form the necessary creative skills.
Gamma Trading House has updated its product range for the new season
– Today our product assortment presents 100 thousand SKU, more than 50% of which are own brands, – said Igor Zaitsev, Sales Director of Gamma TH. – Every season the Company produces new collections and actively expands the range of children's goods. Children grow up quickly, and it is important not to miss a good time to develop their potential. From 3 to 15 years of age, you need to have time to allow your children to try a variety of creative activities – this is the only way they can show and realize their abilities. And in the future, this will help them no less than standard school disciplines, because creativity in the 21st century is valued above many qualities.
So, what does Gamma TH offer children today?
An absolute novelty is VKF pencils with the characters of the popular animated series Czarevny (The Princesses) and Gigantosaurus.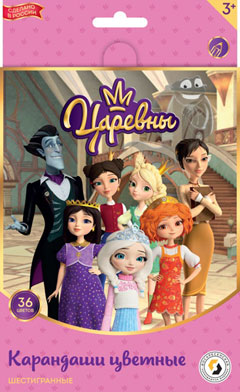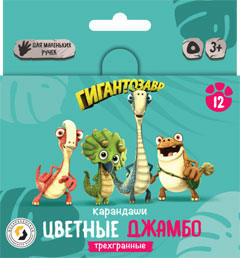 The adventures of the princesses have already conquered the children's audience, and the four dinosaur friends who can be used to study the ancient animal world will warm up the interest of the children during ordinary school classes, and in drawing lessons, and at home. In both series, there are graphite, color, and watercolor copies. The product is made of environmentally friendly materials of high quality, absolutely safe for children and recommended for the ages 3 years and up.
The Company plans to start selling the product by the start of the Mir Detstva 2020 exhibition.
A special product line has been prepared for school purposes – products under the new trade mark Leo #ØêîëàÑàä.
This product line presents:
pencils (colored (single and double-sided), watercolor, neon, metallic);
gouache Leo.Learn – sets and individual cans;
watercolors Leo.Learn;
brushes Leo.Learn;
plasticine Leo.Learn.
All products have the distinctive mark "Recommended by the Parental Committee".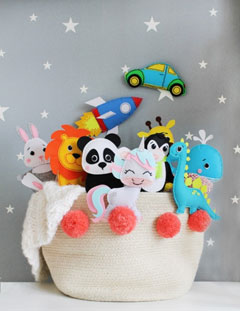 An innovative development has also been prepared for the new season – a series of sets of Miadolla "KIDS" TM for sewing toys for children 5+. Such felt pandas, unicorns, trains, and kittens provide the easiest way to introduce children to sewing. The kits are equipped with already cut parts with contour perforation and safe plastic needles for the convenience of little needle-workers. A toy sewn by kids using such a set will become their favorite and will be remembered for many years.
Another original development is the crystal mosaic Freya TM. Invite the children to color the funny pictures with "diamond" rhinestones, and you will "lose" them for several happy hours. Children's series (8+) is represented by mini-paintings on cardboard (i.n. ALVS) and paintings on canvas (i.n. ALV-82–ALV-103).
To lay out mosaic plots is easy and simple: on the basis of a glue layer is already applied schematic drawing - you just need to take a suitable color rhinestones and impose them on top of the image. The kits already have everything you need, including a protective film, tweezers or stylus to capture the rhinestones. Mini-pictures (14x19,5 cm) can be collected in one day, which means they will not have time to get bored and will not be postponed in a long box. Finished work can be both an interior item of the children's room, and a pleasant gift from a young artist.
Such a complete, diverse, affordable, and high-quality range of products for children's creativity, like the one offered by Gamma TH, is rare today. And the fact that the company is a manufacturer, that it doesn't seriously depend on foreign suppliers, and has survived the first wave of the pandemic with minimal losses, makes it a reliable partner for a long time.